We have a WINNER for the 3 Month Subscription to Conscious Box! I've just emailed the company with your information, so you should hear from them soon! If you didn't win, don't worry Conscious Box is giving you 50% OFF any subscription!! Just enter the code: LOVELIFE
Yesterday was a very sad day for me because I had to say goodbye to one of my dogs, Shiloh. He was very old and had cancer. I did a fair amount of crying yesterday. Now his sister is looking all over the house for him and waiting by the front door since he didn't come home with us. I chose to distract myself as much as possible this weekend!
I have been lucky enough for not
one
but TWO clip art requests this weekend!! One is ready now, the other is on the way. The first was Valerie from All Students Can Shine who needed a window with scenery outside to match the easy reader she wrote. I happily made it for her, then turned it into a full set! Check it out below and you can click the image to get it from my TPT store.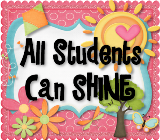 The 2nd request was from one of my favorite bloggers! Greg Smedley!! So I'm working on that right now. I'll show you what it is when they are all finished :)